Palestinian media report Israeli spy drone shot down over Gaza
---
Israel rejects U.N. call to free Palestinian aid worker accused of funding Hamas
---
JPost Analysis: Netanyahu-Putin Tango Doesn't Replace U.S.-Israel Romance
---
Wounded Syrian girl goes home after being cured in Israel of blood disease
---
New website will sell West Bank goods
---
Palestinian Shot at Guard Post
Soldiers fire on Palestinian who refused to stop after running at them in West Bank
---
GOP supporters open offices across the country
---
Reuters Corrects Skewed Headline
News agency changes biased headline saying Israel shot dead a Palestinian driver
---
Writer who claimed Shimon Peres killed Yitzhak Rabin dies at 64
---
Israeli scientist helped discover an Earth-like planet orbiting Proxima Centauri
---
Israeli Soldier Lightly Injured in West Bank Stabbing Attack
---
Orthodox synagogue in Jerusalem hires first female spiritual leader
Karmit Feintuch will serve at the Ramban synagogue with Rabbi Benny Lau; will be called 'rabbanit'
---
Liberman Lays Out His Plan for Gaza
'What you need to understand is that my approach is rebuilding in exchange for demilitarization.'
Hitting 'key Hamas strategic assets'
Israel's strong response to rockets struck 50 Hamas targets
Intense Israeli retaliation for rocket fire may indicate shift in policy
---
Israeli students take second place at international robotics contest in China
---
Will the World Be Grateful This Time?
Israeli researchers may have found a cure for skin cancer
---
Top foreign ministry official visits African Muslim country
---
UN to display drawings of soldier whose body is being held in Gaza
---
Forward justifies antisemitism of Egyptian judoka
'He was under a lot of pressure on social media, reflecting popular sentiment in Egypt.'
'There are historical reasons why anti-Israel sentiment took root in Egypt.'
'The situation is more complex than those who cry anti-Semitism would have us believe.'
Town rallies around Jewish family after trash can defaced with antisemitic graffiti
---
Victims of Hezbollah rocket attacks in Israel lose U.S. appeal in case against Lebanese bank
---
Anti-Israel SJP conference slated to be held at Virginia public university
---
Will Iran 'Ransom' Controversy Sway Senate Races?
---
Clinton video attacks Trump: He's the candidate of antisemites and white supremacists
Trump Hits Back: 'Shame on You'
Trump Shifts Immigration Stance
Candidate boasts diverse coalition of hardcore Right-wingers
---
AP analysis reveals meetings with Clinton resulted in huge donations for Foundation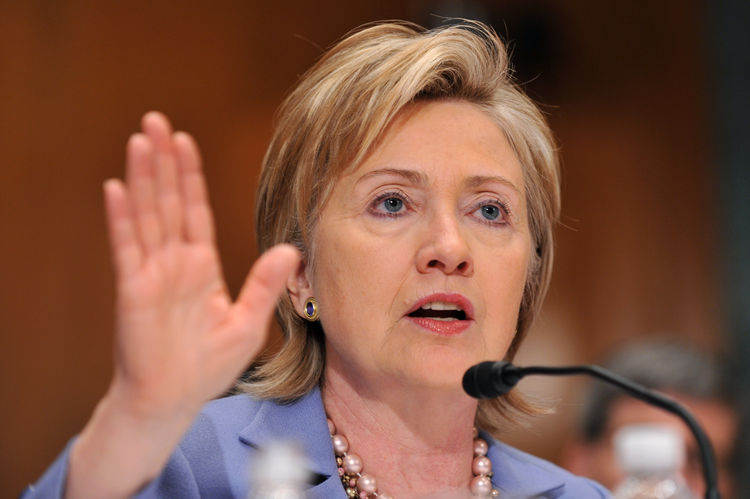 ---
Hillary Clinton takes in $32 million in three weeks
Trump Faces Narrow Path to White House Victory
Analysis: Hillary Won't Win in a Landslide
Antisemitism Rears Ugly Head
Man arrested in connection with antisemitic vandalism in Chinatown in D.C.
UC Irvine sanctions anti-Israel group for its racist, violent, bullying tactics
Swastika, antisemitic messages found in Happague, N.Y.
---
A list of Trump's self-destructive public feuds
---
Poll: Half of All Voters Won't Consider Trump
Pence Earns Raves on Campaign Trail
Poll: Clinton Extends Lead in Ohio
---
Emails reveal how how foundation donors got their money's worth at State Dept.
NYT: Trump and Clinton Both Holding Back on Medical Information
---
Iran develops its own missile defense system