Report: 1 in 3 Israeli Children Is Poor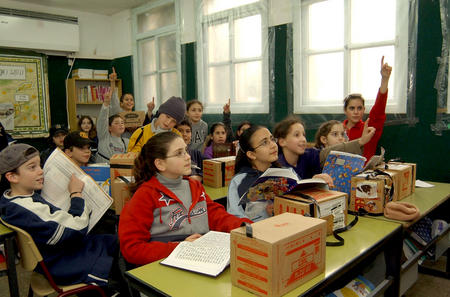 ---
Hamas reportedly sends back-channel message
to Israel saying it will crack down on rocket fire
Analysis: New Gaza War Not Far Off
---
Obama Finally Does the Right Thing
Often-hostile president signs bill declaring Israel a 'strategic partner' of the U.S.
---
Right-wing slams Livni for warning Kerry that Palestinians' U.N. resolution would strengthen Bibi and Bennett
Bennett: 'Tzipi Livni has reached the depths of political subversion.'
Bibi: 'Immediately after the elections, [Livni and Herzog] intend to retreat and allow the creation of a second Hamastan in Judea and Samaria.'
---
Good News: Campus Pogrom Suffers Defeat
Harvard president stands up to Israel-hating racists, reverses attempt to ban SodaStream
'Harvard University's procurement decisions should not and will not be driven by individuals' views of highly contested matters of political controversy.'
Moronic self-hating Jewish activist called presence of soda machines 'micro-aggression,' whatever that is...
---
Police continue campaign against Jewish extremist group Lahava, arresting four more members
---
Tekumah Faction Stays Within Jewish Home, Spurring Yishai
---
Legendary Prisoner of Zion gives major interview, says, 'What is missing in Israel is Zionists on the Left and democrats on the Right.'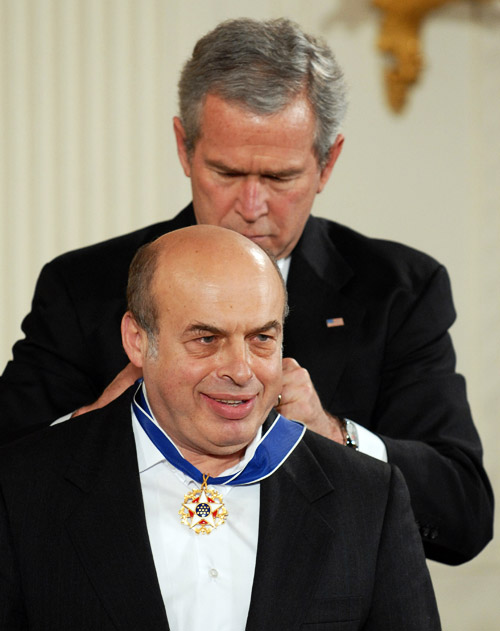 ---
Three rivals are seeking to depose Mahmoud Abbas, with tacit support from the U.S. and Israel
---
Jerusalem municipality will distribute 100 free trees to Christian residents
---
No casualties or damage in Eshkol in third attack since summer's war
Netanyahu: Israel Won't Tolerate 'Even One Rocket'
Is Clock Ticking Down to Next Israel-Hamas War?
After being hit for their aggression, genocidal terrorists announce, 'The resistance has the right to respond to the Israeli aggression at the time and place it chooses.'
---
Israeli officials react with anger to Palestinians' Security Council resolution
'I would make sure that Israel knew that we had their back'
Likely presidential candidate Ben Carson pledges strong support during first visit to Israel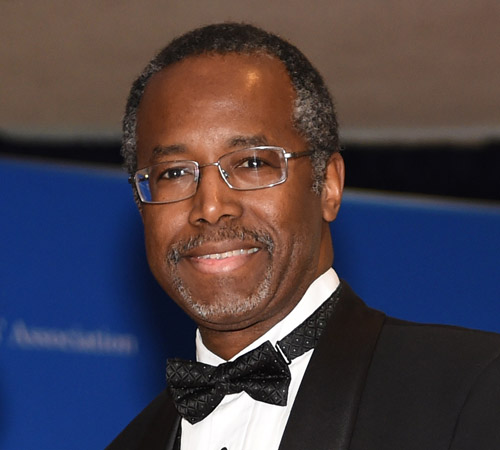 ---
Police turn backs on New York mayor after cops killed
Not Even the Mayor's Son Is Safe
Rahm Emmanuel's son Zach robbed, brutally assaulted outside family's home
---
U.S. Will Not Support Palestinian Bid
State Dept: 'We have seen the draft, and it's not something we would support.'
Senators Urge Veto for Palestinian Unilateral U.N. Moves
---
Mort Klein: 'If President Obama can free three spies for a hostile state like Cuba, including a murderer, he can certainly pardon Jonathan Pollard.'
---
'All Rant, All Slant, All the Time'
Billboards accuse NYTimes of biased reporting on Israel
---
Obama Signs Legislation Ending Nazi Benefits
Measure bars suspected war criminals from receiving Social Security
---
Boston Marathon bombing suspect not seen since 2013; defense seeks delay in trial
---
Kansas City Shooter Ruled Competent to Stand Trial
White supremacist claims 'right' to attack Jews
Obama Lights Coexistence Menorah
Candleabra constructed by students of bilingual Jerusalem school attacked by arsonists
National Menorah lit on the Ellipse outside White House
---
Ex-C.I.A. Director: U.S. Holding Pollard For 'No Good Reason'
---
P.A. Official: Israel Plans to Build 'Alleged' Temple
Palestinian Preacher: Jews 'Most Evil of Allah's Creations'