Jerusalem Mayor Tells Obama to Buzz Off
'I will not freeze construction for anyone in Israel's capital. Discrimination based on religion, race or gender is illegal in the United States and in any other civilized country.'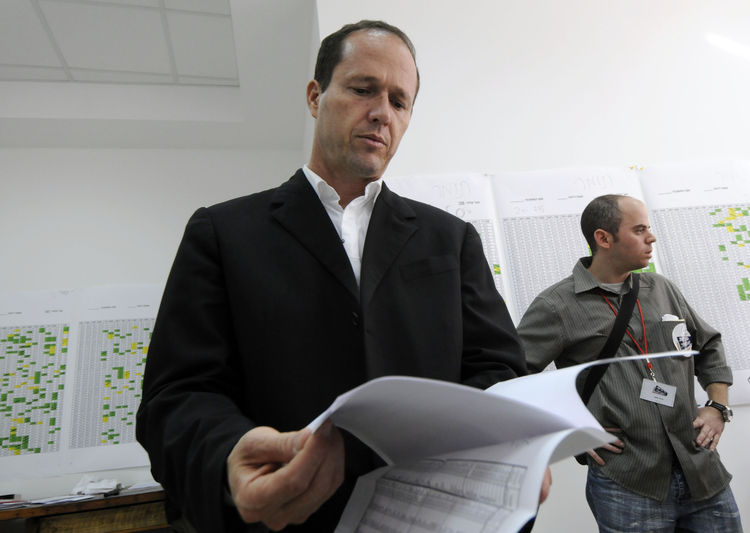 As Obama complains about Jerusalem policy, Israel grants visas to Gazans so they can visit the city
As continued Arab violence threatens the future of Jerusalem's light rail
Religious leaders meet to head off possible violence over holiday weekend
---
Chief of Staff Defends Gaza Outcome
Says critics are those 'without responsibility for anything, except for holding a meeting.'
Warns that Hezbollah is bigger threat than Hamas
---
Legendary Tel Aviv Mayor Dies at 86
Shlomo (Chich) Lahat served for 19 years
---
As Yom Kippur and Muslim holiday Id al-Adha coincide, officials fear Jerusalem violence
---
'Israeli official' reportedly in secret talks with the P.A.
---
P.A. Lauds Murderers of 3 Teens as Heroes
Even as Abbas Threatens ICC Campaign Against Israel
Ignoring his sides own war crimes, P.A. president blusters about lawfare
Threatens to abandon security cooperation in the West Bank
Former American opponents of the Iraq war endorse anti-ISIS campaign as tough election looms
Reports reveal anti-Israel congressional condidate has scholarship named for him at Israel-hating Palestinian university
---
Fliers posted at UC Santa Barbara say Jews were behind 9/11 attacks
Loyola U. Chicago Suspends, Then Reinstates Students for Justice in Palestine
---
Atlantic City Rabbi's Car Torched
Fire Officials Try to Dismiss Arson
---
But It Was... Um... Workplace Violence! Yeah! That's It!
U.S. prosecutors refuse to pursue terrorism charges against Islamist who beheaded co-worker

How Did They Miss This Guy??????
Oklahoma Islamist psychopath who beheaded co-worker was fired after argument over stoning women
---
Psychotic Muslim Fundamentalist Beheads Coworker
Oklahoma man reportedly connected to al-Qaeda-linked imam
Reportedly tried to convert coworkers before savagely slaughtering one of them
---
Bin Laden son-in-law sentenced to life in U.S. prison
---
U.S. jury finds Arab Bank liable for funding Hamas; must compensate victims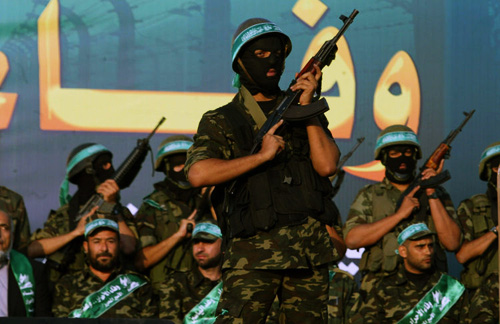 Hamas Is ISIS and ISIS Is Hamas
---
Netanyahu on Counter-Terrorism
---
An Inspiring Rosh Hashanah Message From Mother of Murdered Israeli Teen
---
Bayefsky Speech Lays Bare U.N. Antisemitism